Here you find my news...
SAP Inside Track 2016
For the fifth time we were organizing the SAP Inside Track Hamburg and I am very happy about the high quality of the talks. Speakers and participants are returning each year to the event. New people show up, also some which spoke at an Inside Track for the first time. We had participants not only from Germany, but also from Belgium, Denmark, Italy and Switzerland. Here is our this year family picture: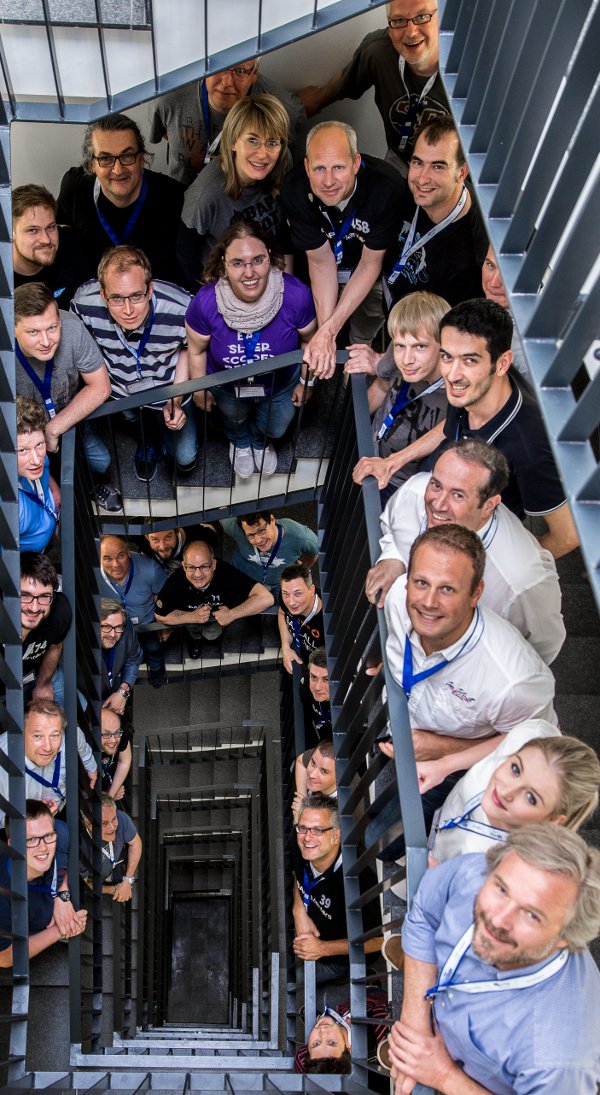 As a special guest and keynote speaker we had Uwe Lübbermann who hacked the beverage industry by implementing an unsusal way of doing business. He build his own community of vendors, producers and customers to found an economic network were everybody is satisfied.
During the Inside Track I also hat the chance to interview two of the this year SAP TechEd Community Speakers 2016. Don't miss to see the interview with Timo John, bonprix Handelsgesellschaft and Ernst Maracke, ind. Consultant.
Finaly I want to thank all our participants, speakers, staff and supporters. You were great!
We hope to see you next year again.
Peter Langner is SAP Developer Hero 2016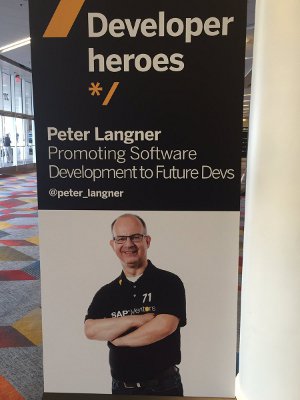 The Developer Heroes program was launched at SAP TechEd 2014 by the SAP Developer Relations team to celebrate and recognize the achievements and the amazing work done by developer community members. What a suprise to receive the nomination Email and to read, that I was nominated as one out of 30 persons to become a SAP Developer Hero 2016.
I was recognize for: Promoting Software Development to Future Devs. (I think, they liked my Girls'Days)

All Developer Heros are featured in a stand-alone banner that will be placed either in one of the main hallways or in the show floor during the upcoming TechEd conferences (Las Vegas, Bangalore and Barcelona).
Why SAP Mentors Matter
SAP Mentors are the most influential community participants in the SAP ecosystem. This group is made up of 160 bloggers, consultants, and technical wizards nominated by the community and selected by the SAP Mentors Advisory Board to keep SAP relevant. What you do changes the strategy of the company says Steve Lucas, Global President SAP Platform Solution.
My SAP Mentor Activities 2017
Also in 2017 I will be active for SAP and the SAP Community as a Mentor. Here is the list of events, where I will be present. If you are there too, it will be a great pleasure for me to meet you in person. Especialy for events with a lot of participants don't heasitate to contact me to make an appointment before the event.
January, 12th - 13th - I will be at the SAP Developer Kick off Meeting (DKOM) in Mannheim/Karlsruhe. The DKOM is a internal SAP event for developers which takes place every year. My role is to bing the communities view to the internal developers end executives.
March 23rd - I will lead the DSAG work group meeting about Global Trade Managment in Kassel. We will talk about Transportation Management the new way to handle transportation and freight costs in S/4 HANA. How to integrat it with GTM? If you are DSAG member, you are welcome to join us.
April, 27th - It's Girls'Day! 6 girls (13/14 years) where coming to my special yearly activity for girls to find out what life is like as a programmer. With this activity I want to encourage the girls to study computer sciences later on.


SAP Inside Track 2015 in Hamburg

For the fourth time the SAP community from different cities and counties met in Hamburg, to share their knowledge and experiences around SAP technology and products. "Again I was surprised about the high quality of the talks," said Peter Langner, who together with Melanie Schlemper and Mark Teichmann from QSC AG organized this Event. "All talks were put together by the community itself and filled up two parallel tracks."
The event took place at the twenty-five-hours Hotel right in the middle of the harbor city. With its extraordinary design which imitates a sailors home it is not only an inspiring place to be, but also a perfect location for networking.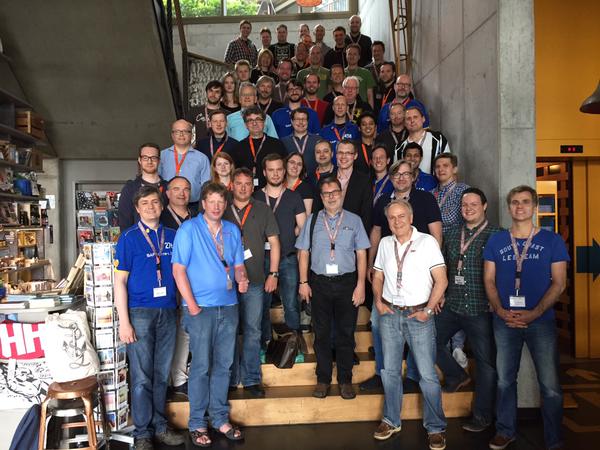 "It is totally different from other business driven events. You really feel, that this is not so commercial" says Timo John, who spoke about his experience with Customer Development Tools. As well as Ernst Maracke he spoke for the first time at an SAP Inside Track. Ernst topic was to "Speak to HANA". He presented a user interface to HANA without GUI – just with spoken words. All talks and their presentations you find in the SCN wiki.
Watch the film about this great day and see, how the family picture was taken. I hope to see you all next year at the event.