Also in 2021 the Girls´Day will take place at ADventas!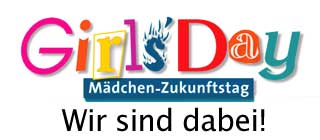 If you like to try something new on your computer and you are in the seventh or eigth class, be part of the Girls´Day by ADventas.
On April, 22th 2021 you can have the chance to experience the world of a computer scientist. We are going to learn a lot about what a computer scientist does and how the vocational trainig paths of a computer scientist can be in Germany. Also we will program a little game, which you can take home after the day.
The course language is german.
The Girls´Day is sponsored by the Stiftung Koralle Bürgerhaus der Walddörfer.